We have no Kittens now!!!!
For more Information about our expect litters, please sent us a mail.
Serious inquries are welcome.

spreewood@t-online.de



Would you like to know more about our planned litters,
please Send us an e-mail

spreewood@t-online.de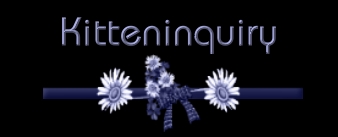 phone +49 (0) 35433 - 59956
Please, they provide her mail with a 'reference'.
Without this, she lands where possibly in the wastepaper basket with the Spammails
and they wait in vain for an answer of me.
The deposit for a kitten is 1/3rd of the whole price.
Only a deposit holds a kitten for you and it is NON-REFUNDABLE